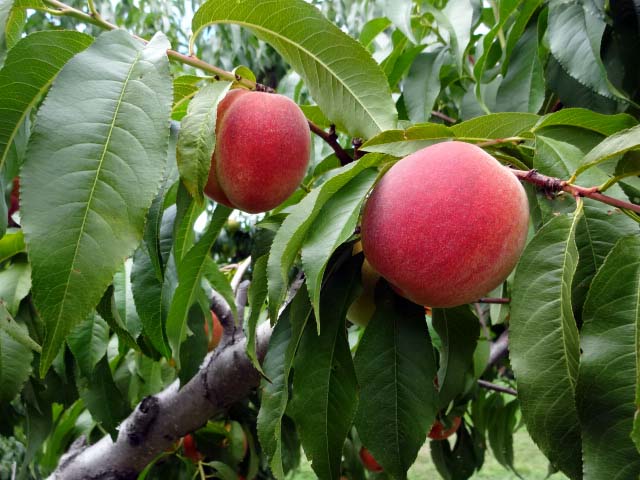 Central Virginia is a fruit lover's paradise from the late spring to the fall. Just in our area there are six orchards within a thirty minute drive. See below a partial list of what is grown in Central Virginia and when it is harvested. Time your visits to the farmers' markets and the local orchards for the fruit you love. Now is the time for enjoying fruit pies, crisps, Brown Betties and other treats. It is also time for pickling, canning, and otherwise preserving fruits for the cold, dreary winter days.
Apples/Pears August – October
Blackberries June – End July
Blueberries June – End August
Cantaloupes End June – End September
Cherries (tart and sweet) June – July
Damsons and other plums August - October
Peaches July - September
Nectarines End June – End August
Raspberries End June – End September
Strawberries April - June
Watermelons End June – End September
Tomatoes may technically be a fruit but we generally treat it as a vegetable – so we aren't listing it here. But we are tomato lovers, so you can be sure recipes will be forthcoming!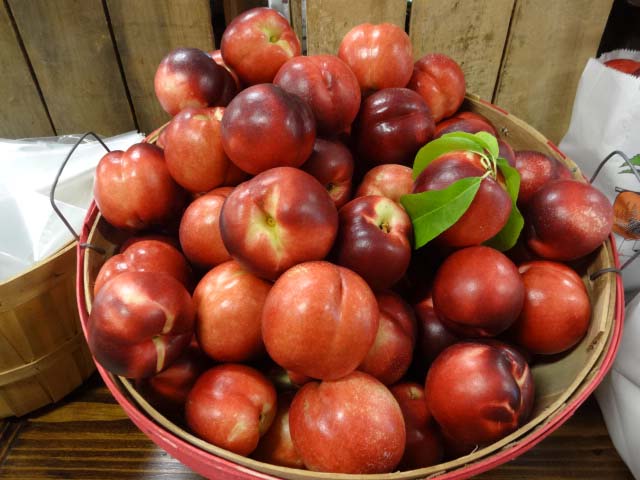 Nectarine Crisp
Crisps are an easy way to make a fun dessert. And they are a great way to use up any fruit that is beginning to get a little soft.
Crisps can be made with almost any raw or frozen thawed fruit. (Some cooks recommend parboiling apples beforehand.) We find stone fruits like nectarines, plums, peaches, apricots, and cherries make the best crisps as the fruit tends to hold its shape in the cooking process.
Remember, while crisps and crumbs are similar, crumbs rarely contain whole oats or nuts.
Recipe serves 6-8.
Filling
Roughly six cups sliced nectarines
2 tablespoons Nectarine Vinegar
1/8 teaspoon salt
2 – 3 tablespoons cornstarch
Juice and zest of one lemon
1 tablespoon sugar (if desired)
Preheat oven to 400 degrees. Butter a deep 8 inch by 8 inch ceramic or glass baking dish. Combine nectarines, salt, sugar, vinegar and zest in a medium bowl, reserving the lemon juice in a small bowl. Stir the mixture so that the all the fruit is covered with the sugar and vinegar. Mix the cornstarch with the lemon juice and stir until smooth. (Use 2 tablespoons if fruit is not juicy. Use 3 tablespoons if fruit is very juicy.) Pour the lemon and cornstarch mixture over the fruit and stir to combine.
For the Crisp
½ cup flour
¾ cup brown sugar
1/8 teaspoon salt
½ cup cold diced butter
¾ cup old fashioned or quick cooking oats
Combine all ingredients except the butter and oats in a bowl or food processer. Stir or pulse to combine. Using a pastry blender or a processer cut in the butter until the mixture is crumbly. Stir in the oats. Sprinkle the mixture over the fruit and bake uncovered until the crisp is brown and bubbly around 50-60 minutes. Serve warm, at room temperature, or even cold. (It gets better overnight and makes a delicious breakfast.) Serve, if desired, with ice cream, whipped cream, or yogurt.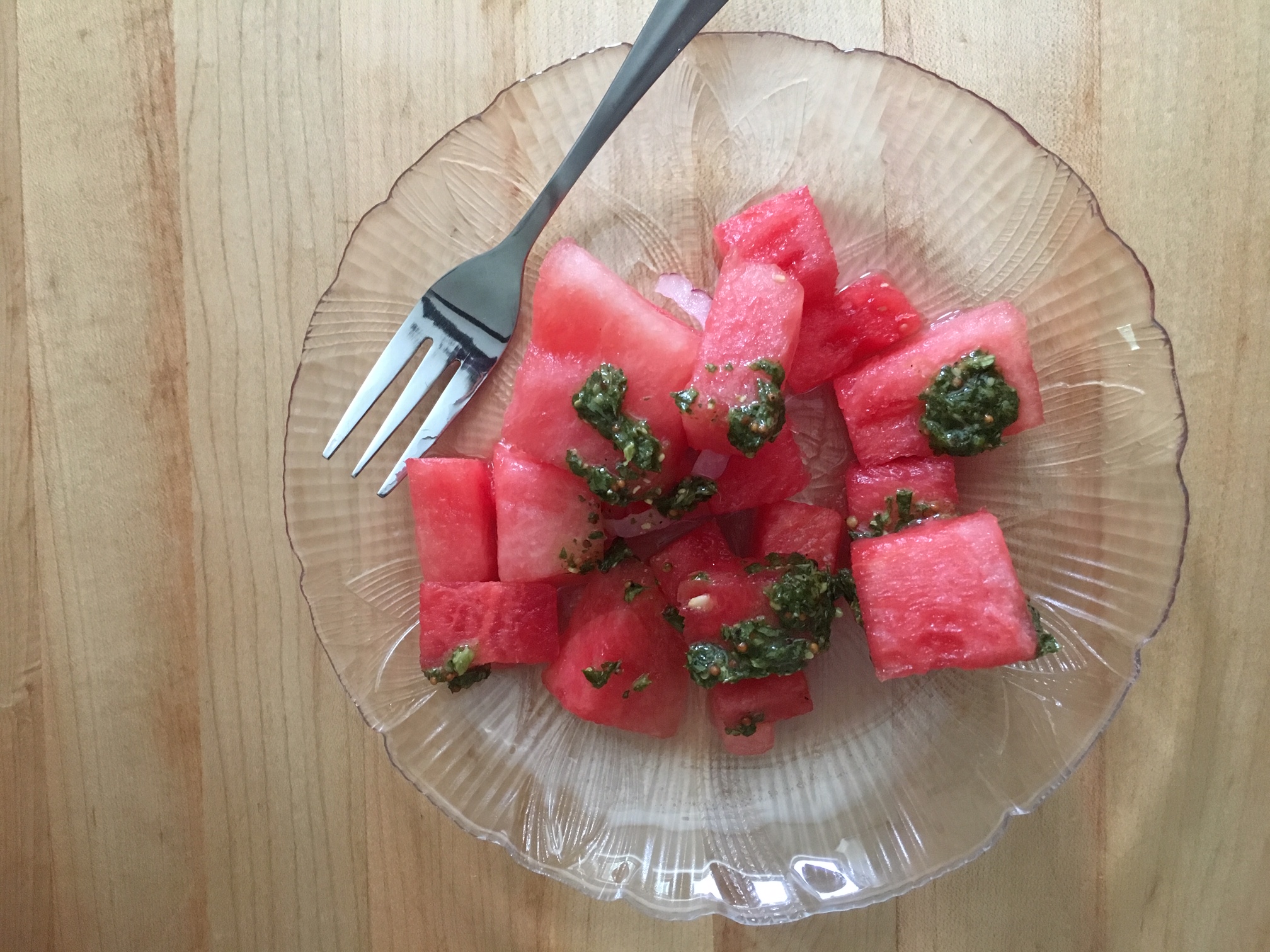 Basil and Mint Vinaigrette
Nothing heralds the arrival of spring and summer in Central Virginia like the arrival of fresh basil and mint. We like the ratio of 1 (basil) to ½ (mint). But if you like your vinaigrette more minty, add extra mint.
1 cup basil leaves
½ cup mint leaves
1 teaspoon sugar or honey
¼ teaspoon salt
¼ teaspoon ground black pepper
1/8 cup olive or vegetable oil
1 tablespoon Heritage Blend White Wine Vinegar
½ large lemon – zest and juice
1 teaspoon stone ground mustard
Combine all ingredients in a blender. Blend until smooth. Taste and adjust seasonings. If you like your vinaigrette thinner, add more oil or water.
Watermelon Salad
This is a cool and refreshing salad after a hot day. And no wonder. Watermelon is 92% water so it helps you hydrate. In addition to being refreshing, watermelon is heart healthy, might fight some cancers, and can help lower blood pressure.
1 small watermelon cut up and diced
½ small red onion sliced
Mint and basil vinaigrette (see recipe)
Combine watermelon and red onion. Serve vinaigrette on the side. We have seen recipes that add feta cheese. But why add the extra calories when this is delicious on its own?