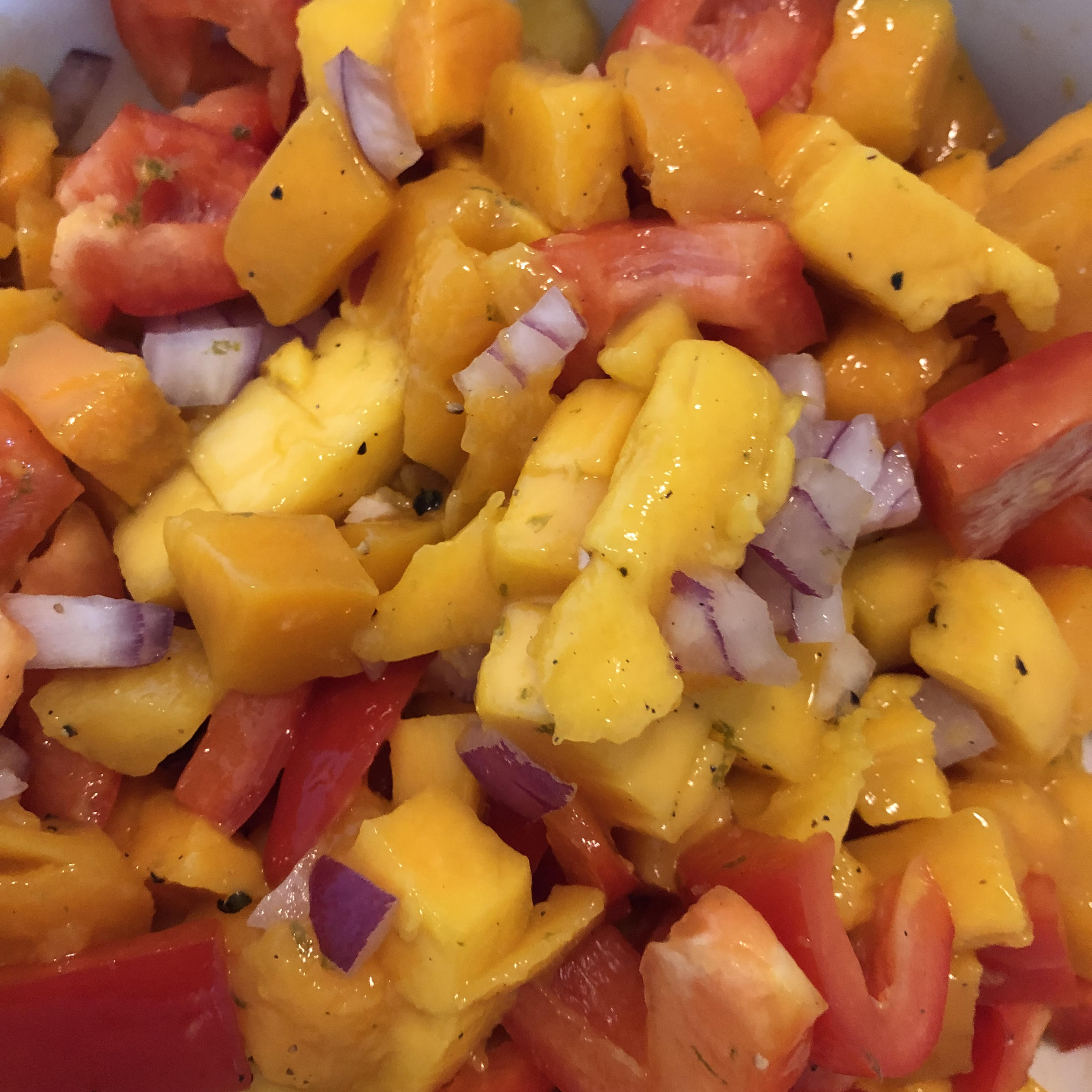 This is a delightful little salsa which goes well with a variety of meats, fish or nachos. You can easily change it to suit your taste. For instance, I am not a cilantro fan, but if you are a fan, add chopped cilantro to the salsa. If you like a more spicy vinaigrette, add some minced ginger to the dressing. I recommend 1/4 to 1/2 diced red onion but add the whole onion if you want. The recipe serves 4.
For the salsa
5 large mango halved with stone removed
1 large red bell pepper
1/4 to 1/2 diced red onion
For the vinaigrette
2 medium limes juice and zest
2 tablespoons Chardonnay Vinegar
1 teaspoon sugar or honey
1/2 teaspoon salt
1/4 teaspoon freshly ground black pepper
Dice the mango by cutting long strips into the fruit and then cross stripping. Remove the fruit with a spoon. Dice the red pepper and the red onion. Combine in a medium sized bowl.
Combine and whisk the vinaigrette ingredients. Taste and adjust seasonings. If you are serving immediately, pour the vinaigrette over the salsa and gently stir. (I made the salsa in the morning and planned to serve it for dinner. I waited until serving to pour the vinaigrette over the salsa fearing that the mangos might get a little mushy if they sat in the vinaigrette for hours.)