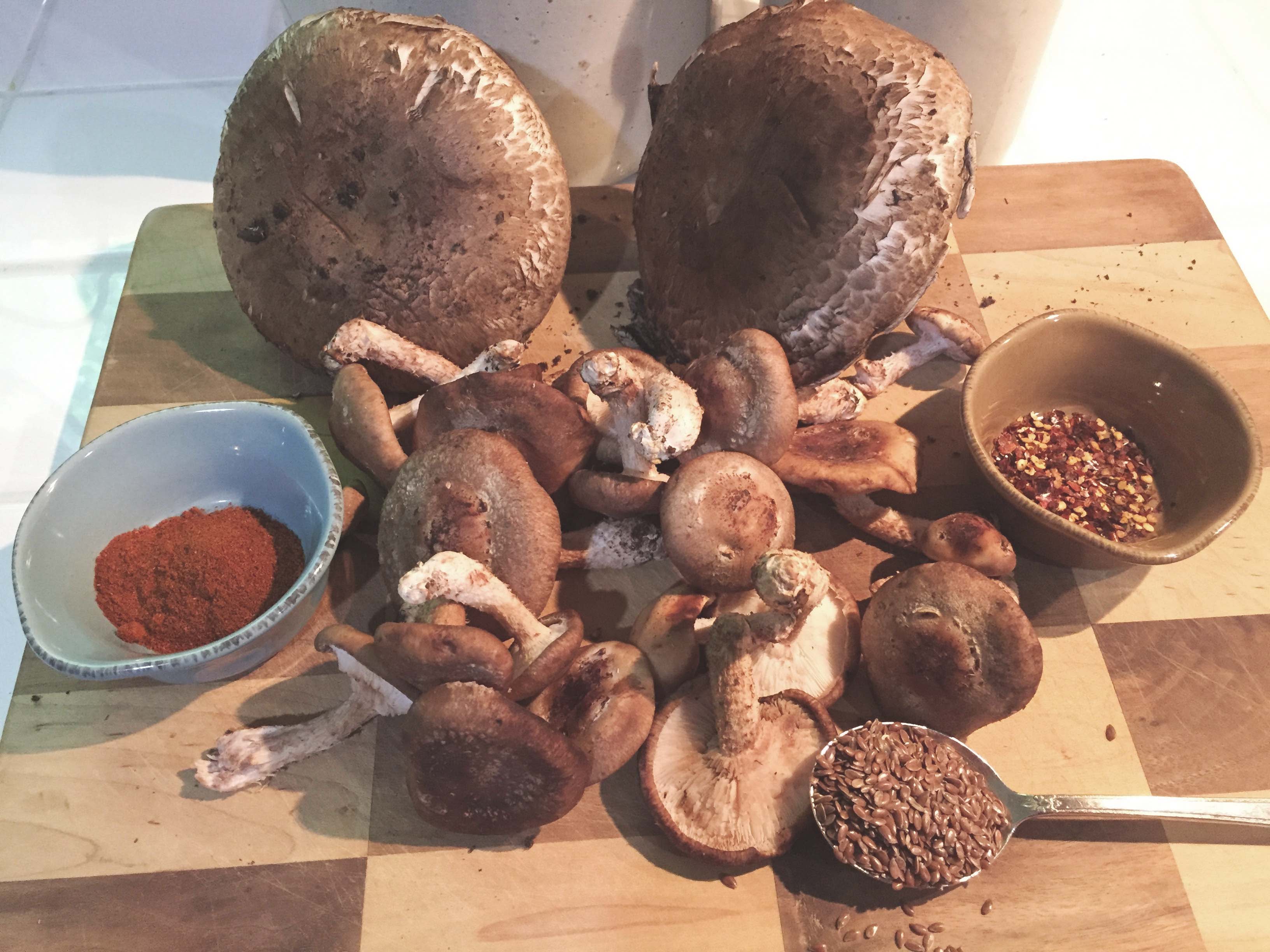 We are finishing off our barbecue recipes with three that will please the vegans and vegetarians. The meat eaters out there will also find these very tasty! If you are looking for suggestions for Meatless Monday, look no further. We start with a VVW recipe from Jay, then roast mushrooms and round it all out with an easy and healthy coleslaw recipe. Enjoy!
Jay's Carolina Barbecue Sauce
This vinegar based sauce is simple and delicious. One of our favorites! This is also great with pulled pork.
2 tablespoons prepared yellow mustard
¼ cup brown sugar
2 tablespoons butter
1 tablespoon red pepper flakes (more to taste)
Melt butter in a saucepan. Wisk all ingredients together, bring to a simmer and simmer for 1-2 minutes. Adjust sugar amount for desired sweetness. Adjust red pepper flakes for desired heat. For a vegan version, substitute olive or coconut oil for butter.
Roasted Mushrooms with Barbecue Sauce
For the vegans and vegetarians this tasty mushroom recipe is sure to please. Shitake, oyster and portabella mushrooms work well in this recipe. Mix and match them by availability. Portabella mushrooms are a good source of vitamin D.
Recipe makes 3 hearty sandwiches.
1 pound mushrooms
½ sweet onion, diced
2 teaspoons smoked paprika
1 tablespoon canola oil
whole-grain or sprouted wheat buns
Make your favorite barbecue sauce. We like Jay's Carolina Barbecue Sauce for this recipe. It adds a little heat to the sandwich.
Preheat the oven to 400 degrees. Clean mushrooms with a damp paper towel. Remove hard part of stems. Using a fork, shred the mushrooms into bite size pieces. Spread on baking sheets lined with parchment paper. Sprinkle the mushrooms with the smoked paprika. Roast the mushrooms for 15-20 minutes, flipping halfway through the roasting.
Melt the oil in a frying pan and sauté diced onions for a few minutes until clear. Add roasted mushrooms and mix with onions. Add barbecue sauce and gently heat. Serve on a whole grain or sprouted wheat bun.
Cole Slaw Vinaigrette
3 Tablespoons Heritage Blend White Wine Vinegar
4 Tablespoons canola oil
¼ teaspoon salt
1/8 teaspoon black pepper
1 teaspoon honey
Combine all ingredients. Taste and adjust seasonings.
Quick Cole Slaw - Vegan Style
Recipe serves 4-6.
Cole Slaw Vinaigrette (see recipe)
¼ cup thinly sliced red onion
5 cups sliced cabbage (red, white or a mixture of both)
1 tablespoon flax seed (optional and heart healthy)
Combine onions and cabbage. Toss with Cole Slaw Vinaigrette and set aside. Let the slaw sit for at least one hour prior to serving. Before serving toss in the flax seed to add crunch and a dose of good health.