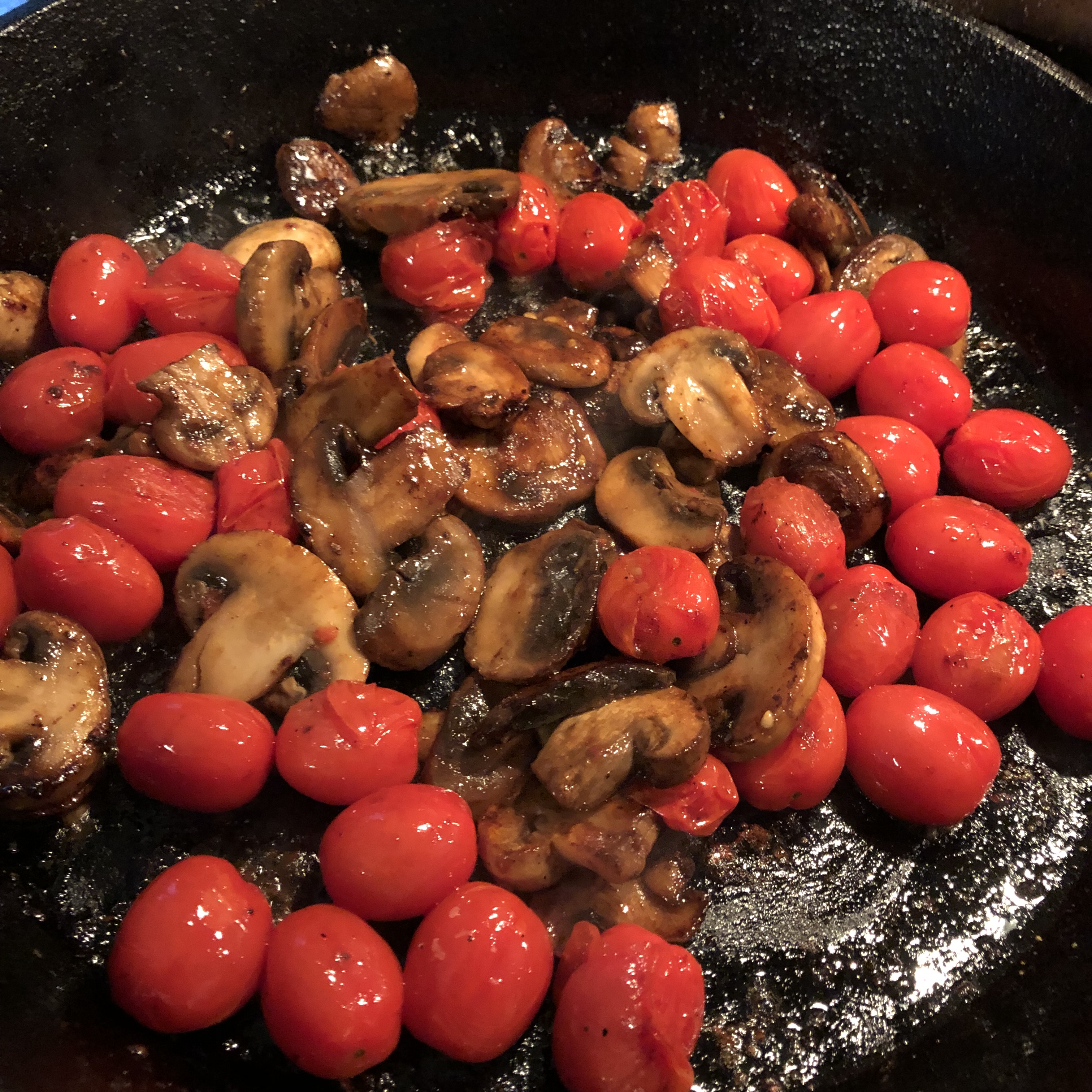 This is a great side dish that hits the spot after all the heavy holiday foods. This is a great side with grilled hanger steak, grilled chicken or a nice piece of fish. Add a small green salad and the meal is complete!
Sautéed Tomatoes and Mushrooms
2 tablespoons olive oil
1 tablespoon butter
8 ounces of your favorite mushrooms
8 ounces of your favorite grape tomatoes
2 tablespoons Malt Vinegar
Salt and freshly ground black pepper to taste
If your mushrooms aren't clean, take a damp paper towel and wipe them one at a time to clear off any dirt. If your mushrooms are white and whole, chop off the rough part from the end of the stem and slice. If are using Portobello or Shiitake mushrooms, remove the stem altogether before slicing. (You may use stems for stock but they are too fibrous to eat.)
Leave the grape tomatoes whole unless they are very large.
Heat the oil and butter in a sauté pan. Add the mushrooms and pepper to taste. (Do not add the salt until the mushrooms are cooked as it will cause the water in the mushrooms to leak out which will compromise the taste of the mushrooms.) When mushrooms are browned, add the tomatoes, and cook to your taste. Add the vinegar and salt to taste. Stir and serve immediately.