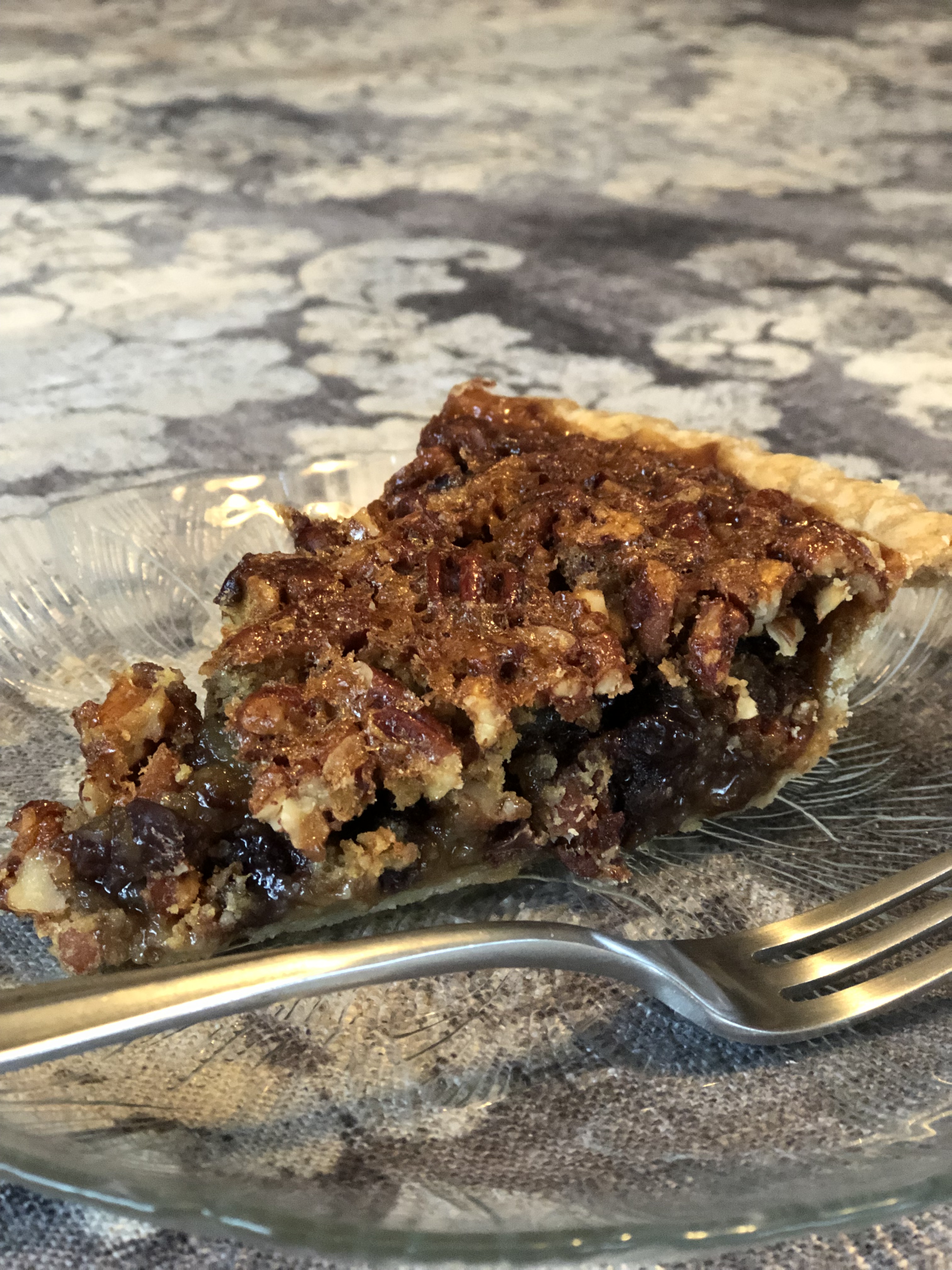 Pecan and Chocolate Pie
You are probably thinking about Thanksgiving round about now and are finalizing your menu. Try this. Your family and friends will thank you.
Certain vinegars deepen the flavor of chocolate. You don't taste the vinegar. You do get a depth of flavor from the chocolate that you would not otherwise obtain. We find the Heritage Blend Red Wine Vinegar adds this depth of flavor.
This Pecan Pie recipe is a tweaked version found on the back of Karo Dark Corn Syrup.
1 cup Karo Dark Corn Syrup (The light corn syrup works just as well – so if that is what you have – use it.)
3 extra large eggs
1 cup sugar
2 tablespoons melted salted butter
1 tablespoon vanilla extract
1 and 1/2 cup roughly diced pecans
1/2 – 3/4 cup good semi-sweet chocolate morsels
1/2 teaspoon salt
1 tablespoon all-purpose flour
2 tablespoons Heritage Blend Red Wine Vinegar
1 unbaked nine inch deep dish pie crust either homemade or store bought. (We used store bought to make it easier!)
Preheat the oven to 350 degrees. Mix together the syrup, eggs sugar, butter, salt and vanilla extract. Stir in the red wine vinegar. In another bowl, coat the chocolate with the flour (this prevents the chocolate from settling at the bottom of the pie). If your family or friends have a real sweet tooth – use the larger amount of chocolate. Mix the pecans, chocolate/flour and wet ingredients together. Pour the mixture into your unbaked pie crust.
Bake for 60-70 minutes. We baked the pie for 65 minutes.
You must let the pie rest for at least an hour or so before serving to let it "set up."