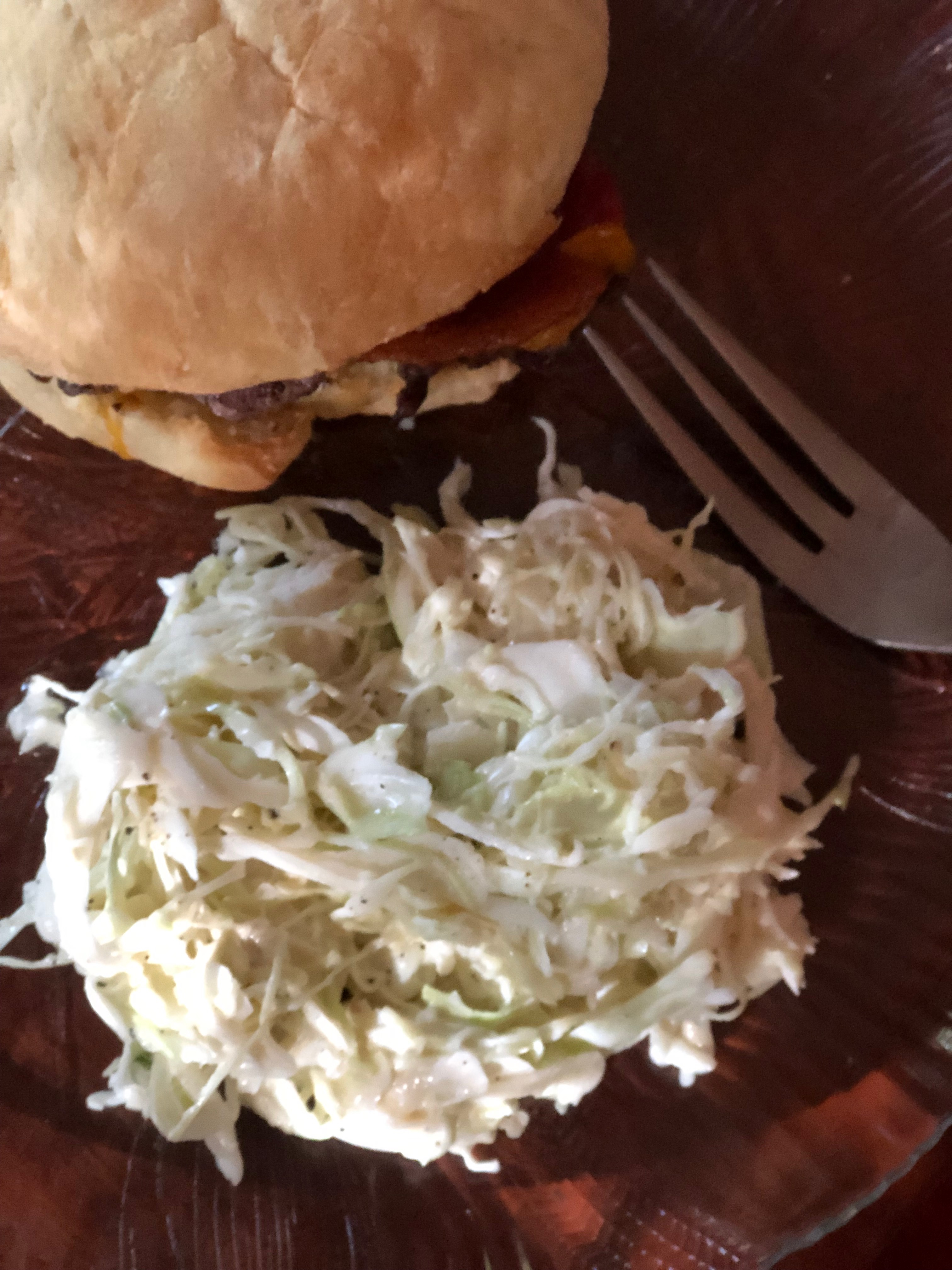 Sometimes, you just don't feel like cooking! When that happens, I grab a bag of "Angel Hair Coleslaw." This is a 10 ounce bag of finely shredded green cabbage. I dress the cabbage, which takes about two minutes, and then serve it with a hamburger. Quick and easy with no complaints from a significant other who will eat cabbage when properly dressed. This recipe serves four.
Dressing
1/2 cup mayo
2 tablespoons Chardonnay Vinegar
1 teaspoon sugar or honey
1 teaspoon salt
1/2 teaspoon finely ground black pepper
Combine the dressing ingredients in the bottom of a medium sized bowl. Whisk the ingredients together. Taste and adjust the seasonings to your satisfaction. We like the dressing a little sweet so I have been known to add a bit more sugar or honey. Remember that it will be used to coat 10 ounces of cabbage.
Toss in the cabbage and stir to coat. If you can, make this in the morning and leave in the refrigerator for several hours. This also stays fresh so if you have leftovers, don't hesitate to serve the next day.