Ann served this for a lunch gathering, along with a salad and cornbread. Delicious! Good food, seeing friends, great table conversation - what a great way to spend a Saturday afternoon. This chili uses the VVW Malt Vinegar and adds just the right flavor. Enjoy!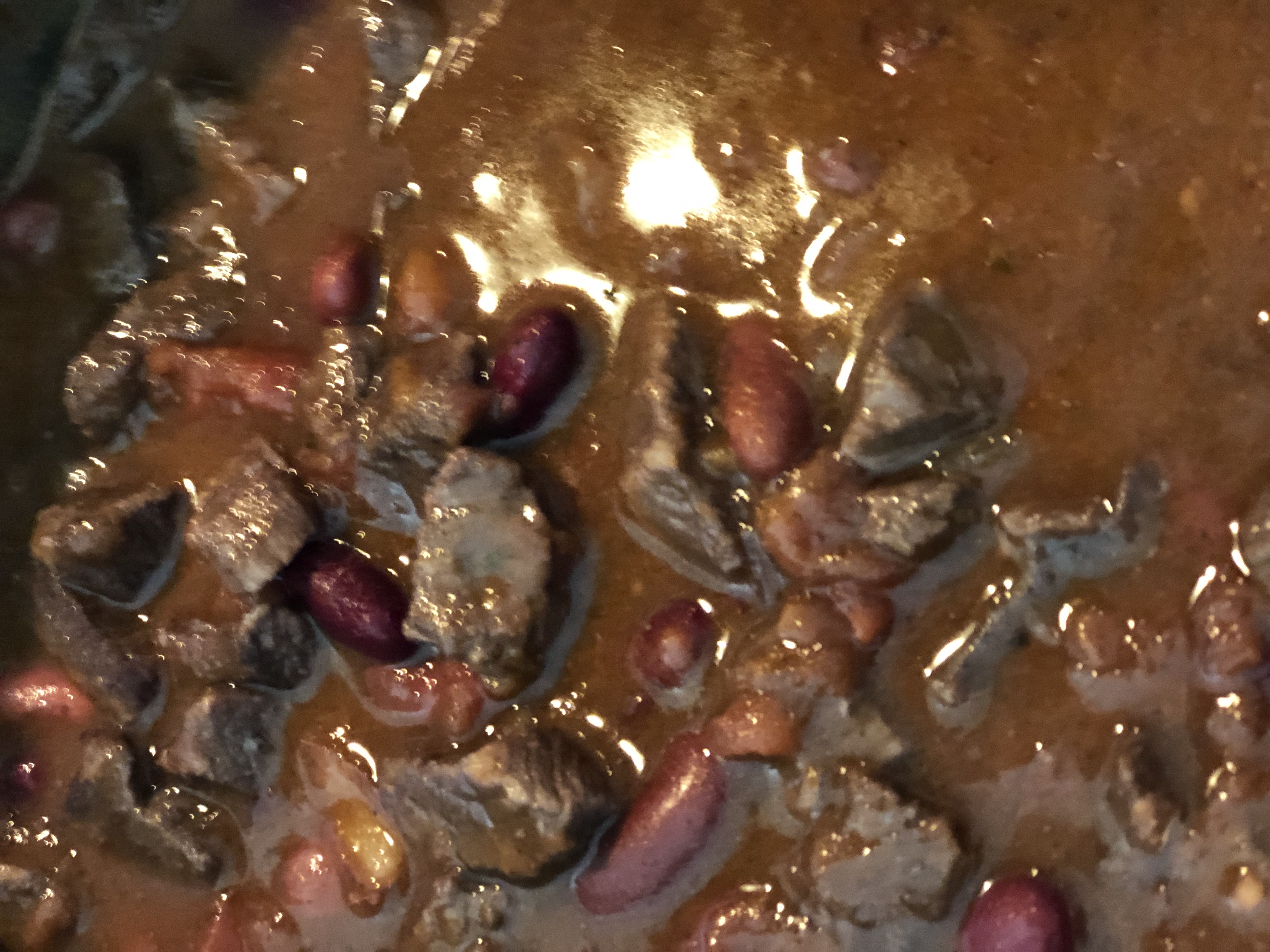 The vinegar is added last in this recipe. Try an experiment. Taste the chili before you add the vinegar. Add vinegar and taste the difference.
Serve with a salad and corn bread. This recipe serves 4 to 5.
2 pounds chuck steak
1 can of diced tomatoes
2 cans of kidney beans (1 drained, 1 undrained)
1 cup red wine
1 package of your favorite chili seasoning mix
3 or 4 tablespoons olive oil
1/4 teaspoon salt
1/4 teaspoon freshly ground black pepper
2 tablespoons Malt Vinegar
Trim the chuck and cut into bite size pieces. Heat oil in a medium sized pot and brown the meat. Drain the excess fat. Add the wine, tomatoes, salt and pepper and let the chili simmer for 45 minutes to an hour. (Add water if needed.) When the meat is tenderized to your liking add the kidney beans. Stir in the chili seasoning mix. Let the mixture simmer for another 10 minutes. Stir in two tablespoons of Malt Vinegar, remove from heat and serve.
The chili is even better if made a day ahead.
Recipe is from Cooking with Artisanal Vinegar from Central Virginia.