This time of year basil is thriving in our gardens. My daughter, her husband and their two small children recently visited. Both my daughter and her husband are excellent cooks. They are adventuress and are determined that their children acquire an appreciation of good food. Having said that, they are not shy about saying what they think about just about everything...including the food that I make for them when they visit.
They loved this recipe...so I am very confident you will like it too! I served this with a black bean salad; black beans, red onion, red pepper, corn and diced cantaloupe. I would normally have tossed the salad with the vinaigrette. I served it on the side in deference to the children! This recipe serves 4.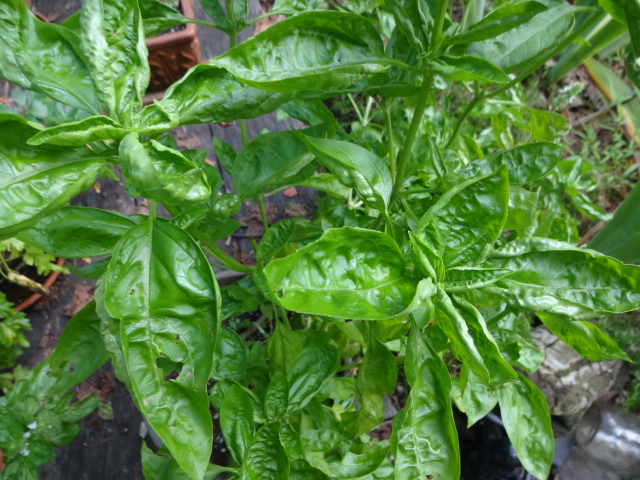 Basil Vinaigrette
2 cups loosely packed basil
2 tablespoons Heritage Blend White Wine Vinegar
1 teaspoon sugar or honey
1 tablespoon stoned ground mustard
1/2 teaspoon salt
1/2 teaspoon freshly ground black pepper
5 tablespoons vegetable oil or good olive oil
Combine all ingredients in a blender and blend until combined. Taste and make adjustments. If you like your vinaigrette a little thinner add more oil or water. Add more seasonings if desired.